Why strong packing really matters?
24-12-2020
Why Packaging Really Matters for Stone Products?
There is a saying goes, " To buy right is better than to buy cheap". For stone products, we can choose cheap materials but we don't suggest to use cheap package, especially for interior stone products.
Usually, containers take 7-50 days to ship from China port to destination port. During shipment, the vessels may be tossed by storms or heavy waves on the seas. If the package is poor, it's easy to go out of shape after the jolting, which may cause scratches, broken edges or cracks of stone products.
Then...
If the tiles get a broken edge or crack, you can repair them by glue and install. However, after a few months or a year, the glue may turn yellow and the defects will come out again. If the tiles get a scratch, you have to pay money to re-polish the surface.
Sun Young always believe that packing is as important as our products. And we are right here to save your troubles. For every project, when we design package, we take unloading conditions of job sites into considerations and try our best to make it strong, safety and easy to work.

Below is a photo from our client to show that our products arrived at their job site with good package.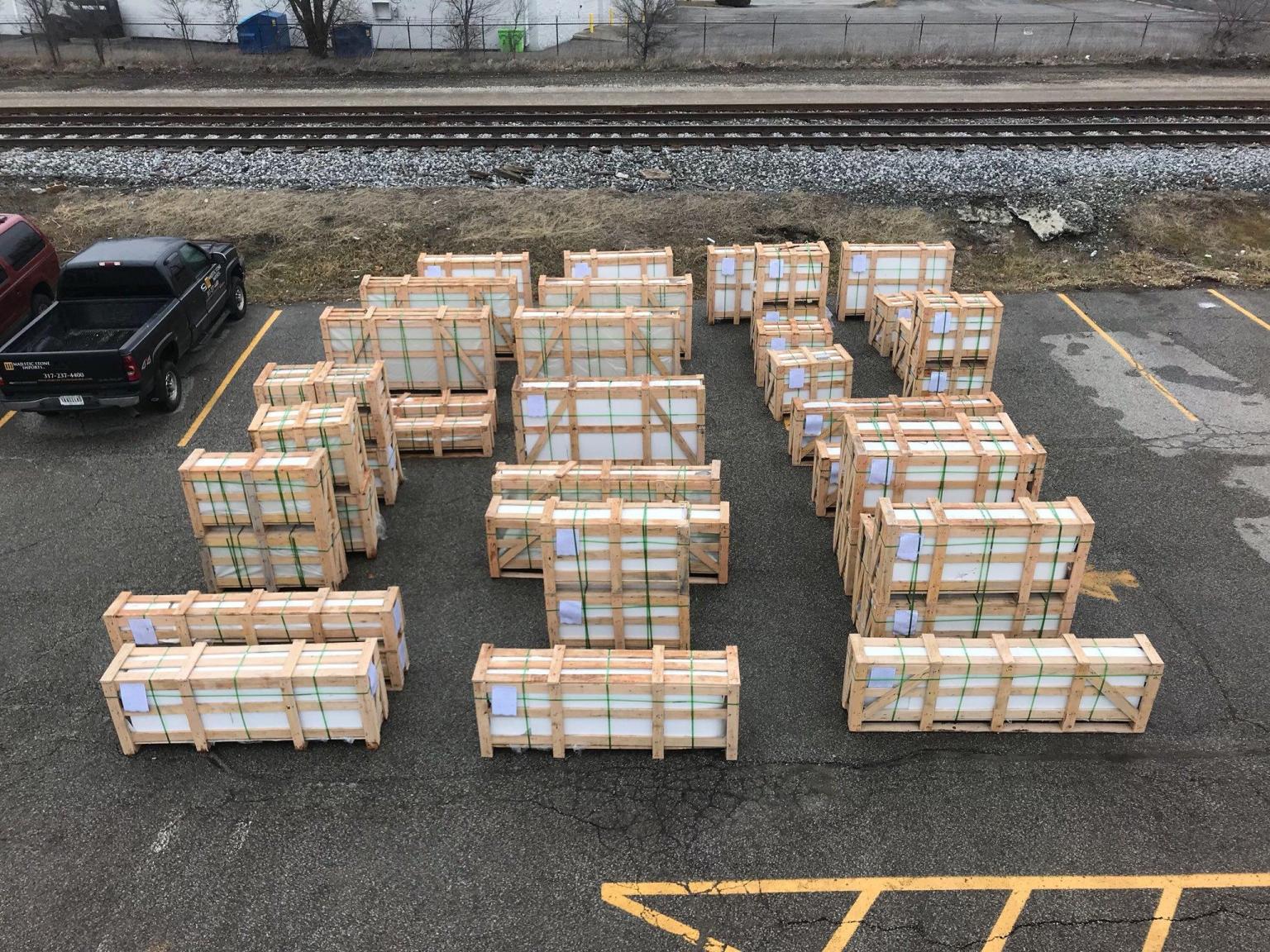 Packing Details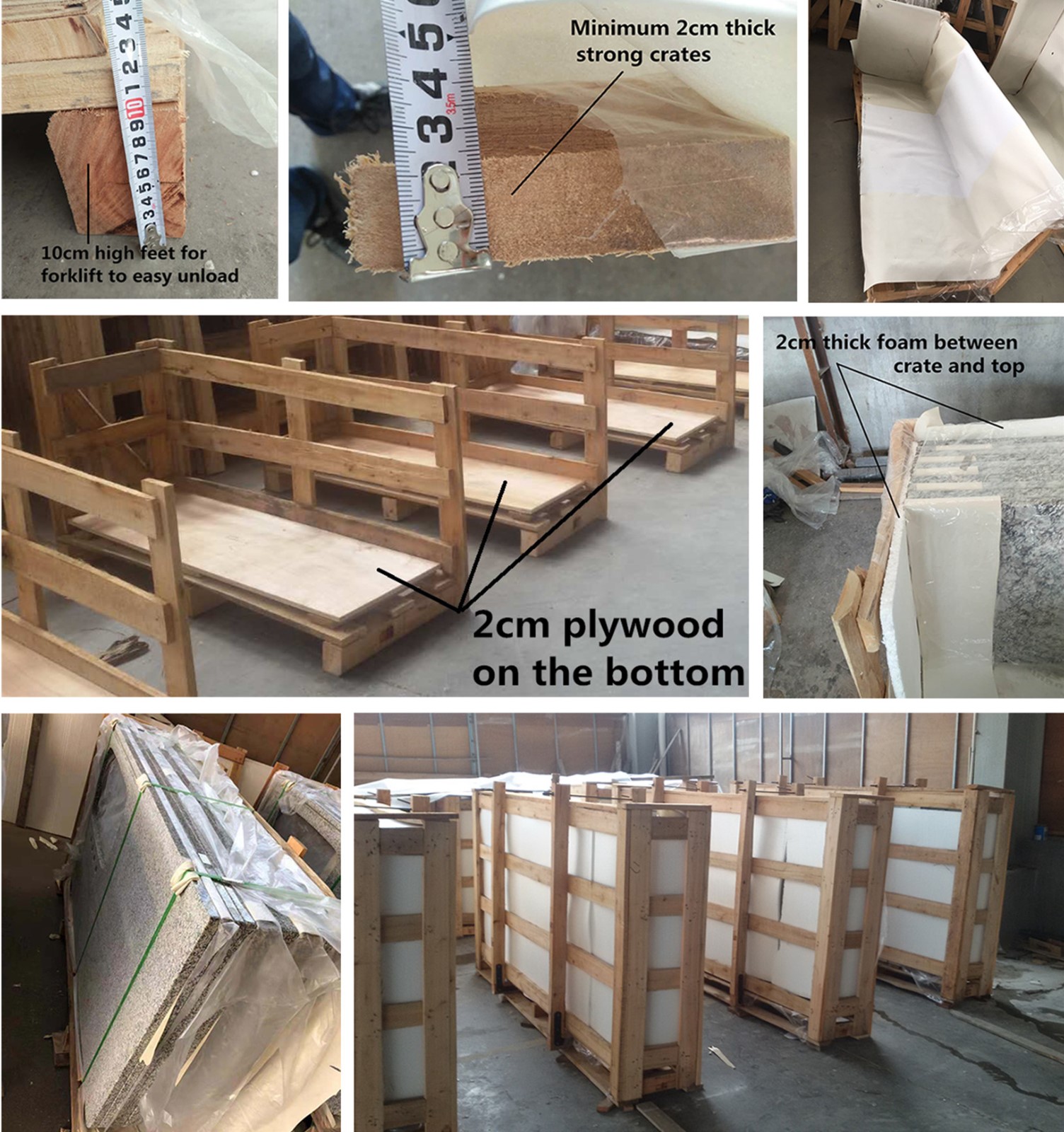 Reinforcement with wood strips after loaded